Better Accuracy When Testing Small and Delicate Specimens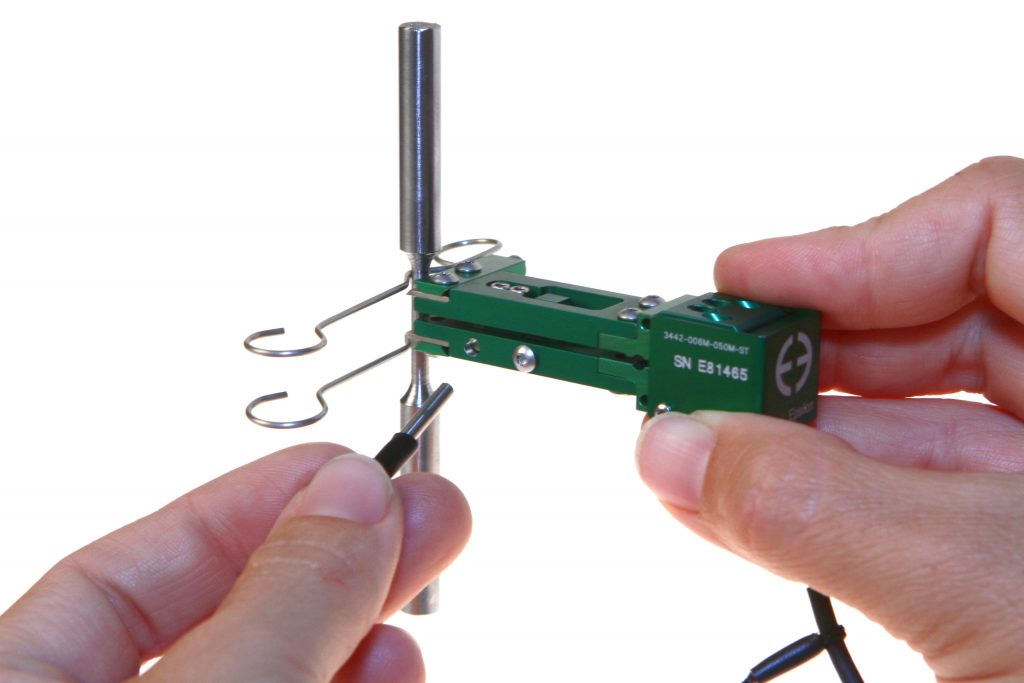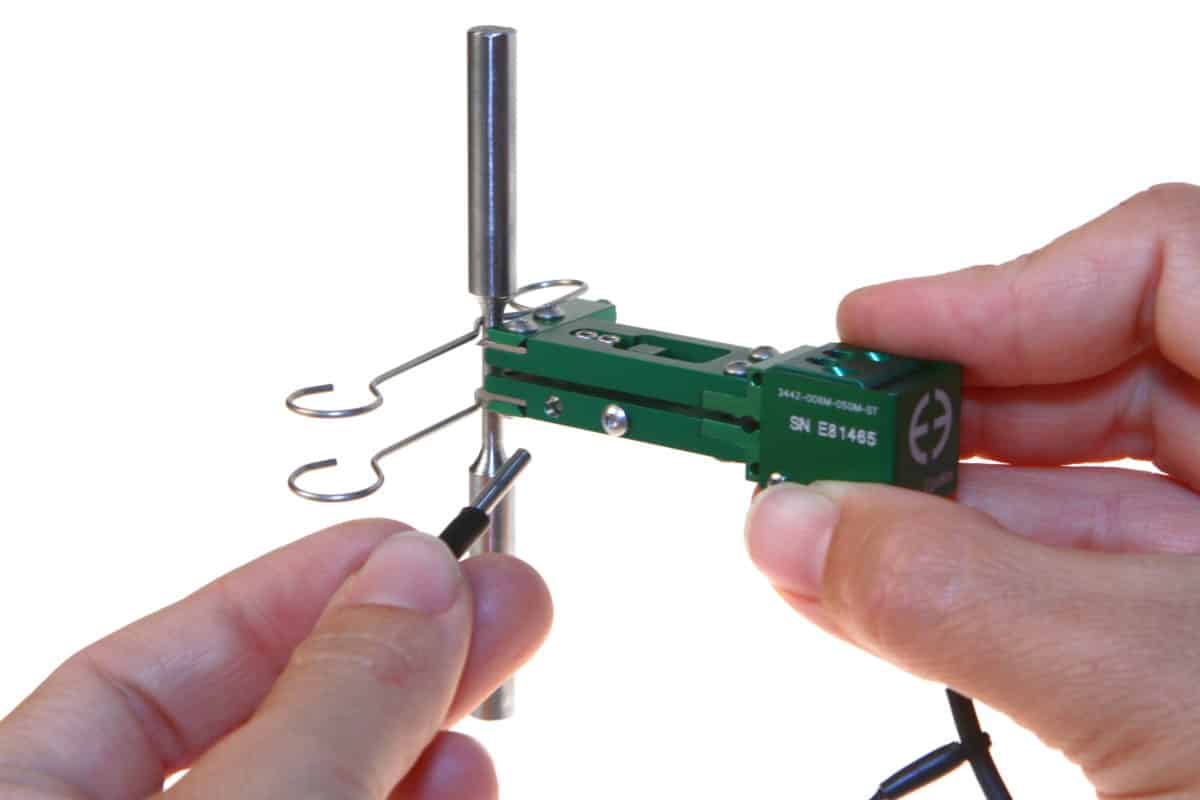 Getting more accurate and repeatable test results at short gauge lengths is now easier due to key design updates in the Model 3442 extensometer. Gauge length is now set using a precision pin, significantly improving gauge length accuracy and repeatability when attaching the extensometer.
Watch the video to see how it works.
New features:
Gauge length pin sets gauge length accurately, an important factor for obtaining the best test accuracy and repeatability with short gauge lengths
Gauge length adapters enable one unit to be configurable for several different gauge lengths
New wire form designs make attachment easier and hold the extensometer on the specimen more securely
Standard models include knife edges in flat, 3-point, and vee configurations for testing many different types of flat and round specimens
A tethering point provides a means of fall protection and counterbalancing when testing delicate specimens
The angled cable exit, combined with the extensometer's low profile design, helps when testing short specimens with little space between grips or platens
Measuring module improvements make the extensometer more robust