Extensometers for materials testing
High Temperature, Low Strain Capacitive Extensometers (1200°C or 1600°C) – Model 3648
This model was designed for low strain applications for use with split type materials testing furnaces or induction heaters. It features very low specimen contact force and includes a slide bracket for mounting. Water cooling allows use to 1200°C (2200°F) standard or 1600°C (2900°F) with the high temperature option.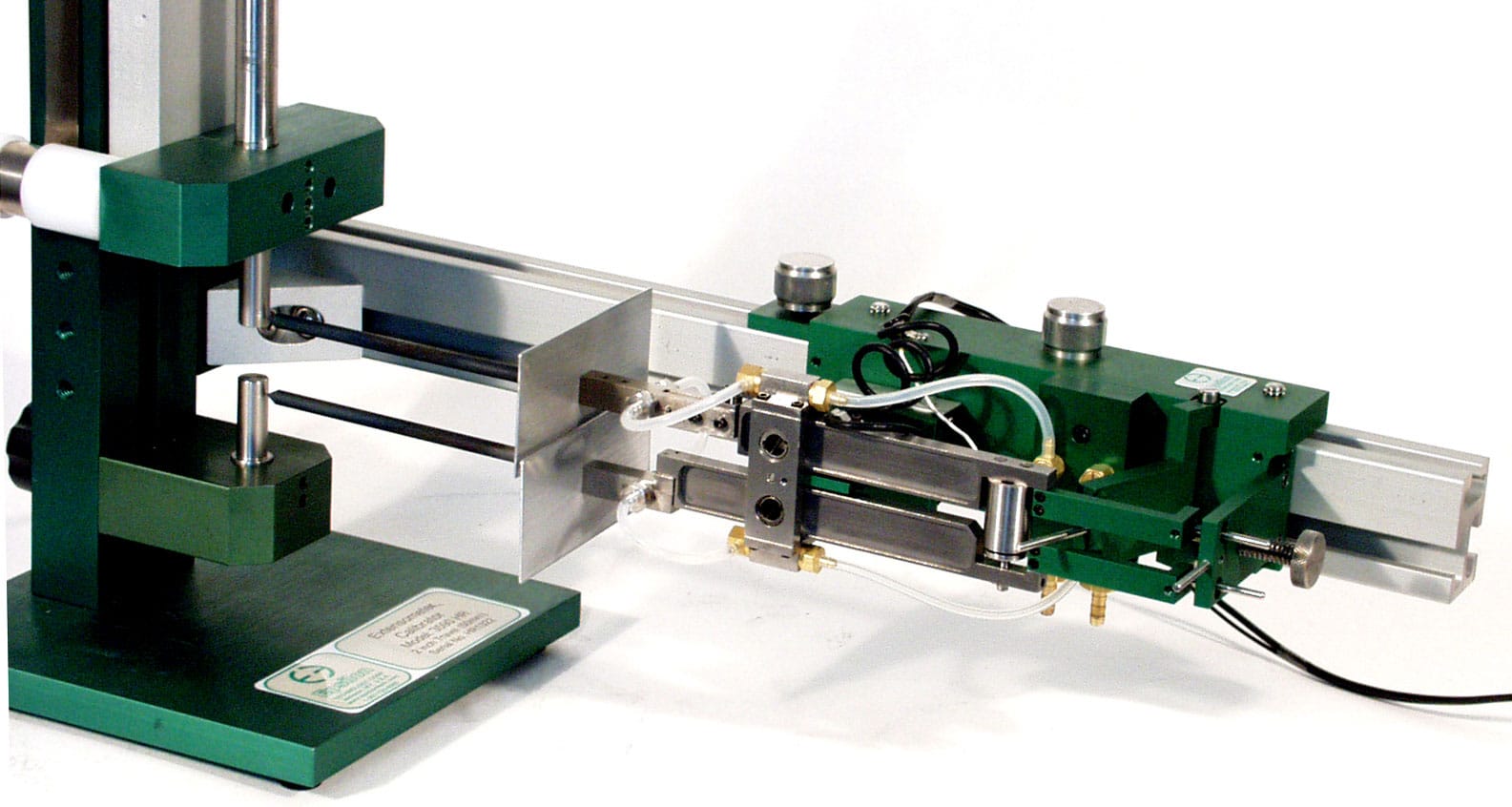 Epsilon extensometers are COMPATIBLE WITH VIRTUALLY EVERY BRAND OF TEST EQUIPMENT and can be supplied with the correct connector to plug in directly.
Operation of these, and all of Epsilon's extensometers, are
VERIFIED TO APPLICABLE STANDARDS SUCH AS ASTM E83 OR ISO 9513
using in-house calibration systems that are calibrated with Epsilon's laser interferometer system.
WITH EPSILON'S 20+ YEAR HISTORY OF SERVICE
to the materials testing community, you know we will be there to stand behind our products when your critical application requires it.
These extensometers use a high temperature capacitive sensor in combination with an innovative design to achieve high accuracy strain measurements in low measuring ranges not possible with other high temperature extensometers. They mount on a slide bracket (included) that can attach to the load frame of your test system; optional load frame mounting brackets are available. The overall design reduces any influence from common lab environment vibrations.
The standard temperature version (to 1200 °C) is supplied with high purity alumina rods. The high temperature option is furnished with alpha grade silicon carbide rods. Rods are made to order to the length required for your furnace. These units are made to order in many different gauge lengths and measuring ranges.
The extensometer comes with the Model 3603 signal conditioner. The output is an analog DC voltage, factory calibrated with the extensometer to 0 to ±10 VDC typically.
They are readily interfaced with most existing test controllers and may be directly connected to data acquisition systems and chart recorders. Bringing the signal into a spare DC input channel (or external input) on the test controller allows the extensometer to be used for strain controlled tests like low cycle fatigue.
May be left on through specimen failure.
Designed for those applications requiring ±2.5 mm (±0.10 inches) full scale measuring range or less. For applications requiring greater measuring ranges, please see Model 3549.
Capacitive signal conditioner and power supply included. Provides high level DC voltage output with low noise. Easily interfaced to test controllers, data acquisition boards and chart recorders.
Hot mountable and retractable.
Shipped fully calibrated with electronics (traceable to NPL (UK)) with user specified voltage output.
All models can measure in both tension and compression and can be used for cyclic testing.
Mechanical overtravel stops in both directions.
Standard units meet ASTM class B-1 requirements for accuracy. A test certificate is included. ISO 9513 class 0,5 test certificates are available upon request.
Includes high quality foam lined case and a spare set of ceramic rods.
Innovative slide mount allows the extensometer to engage the specimen once the test temperature has been achieved.
Low strain range, high resolution versions available.
Input: Includes power supply for your country (specify)
Output: User specified, +/-5 VDC or +/-10 VDC typical
Linearity: ≤0.15% of full scale measuring range (rod length dependent)
Temperature Range: Standard (-ST) is to 1200 °C (2200 °F), optional (-HT) 1600 °C (2900 °F)
Cable: Integral, ultra-flexible cable, 2.5 m (8 ft) standard
Contact Force: Adjustable up to 150 g (30-50 g typically used)
Operating Force: <10 g typical
Model 2050 constant temperature water re-circulating bath
High temperature option (-HT suffix) for use to 1600°C
Load frame mounting brackets
Specify rod tip style desired. Available choice are: Straight chisel, vee chisel, conical tip
Ordering Information
Click table options to configure
| mm or inches | # | |
| --- | --- | --- |
| 10.0 mm | -010M | 010M |
| 12.5 mm | -0125M | 0125M |
| 25.0 mm | -025M | 025M |
| 50.0 mm | -050M | 050M |
| 0.500 in | -0050 | 0050 |
| 1.000 in | -0100 | 0100 |
| 2.000 in | -0200 | 0200 |
| % strain | # | |
| --- | --- | --- |
| ±0.5% | -0005 | 0005 |
| ±1% | -001 | 001 |
| ±5% | -005 | 005 |
| ±10% | -010² | 010 |
| ±20% | -020² | 020 |
| degrees | # | |
| --- | --- | --- |
| Ambient to 1200 ˚C (RT to 2200 ˚F) | -ST | ST |
| Ambient to 1600 ˚C (RT to 2900 ˚F) | -HT | HT |
Model Number:  3648 – _ _ _ _ – _ _ _ – _ _
3648 – _ _ _ _ – _ _ _ – _ _
Model 3648 Available Versions: ANY combination of gauge length and measuring range listed above is available, except as noted. Ceramic rod lengths are made to fit furnaces as required. Please provide furnace dimensions at the time of order. Other configurations may be available with special order; please contact Epsilon to discuss your requirements.
¹Please consult the factory for specific gauge length requirements.
²±2.5 mm (±0.10 inch) maximum allowable measuring range for any given gauge length.
Example: 3648-010M-003-ST: 10.0 mm gauge length, ±3.0% (±0.30 mm) measuring range, standard temperature option (room temperature to 1200 °C)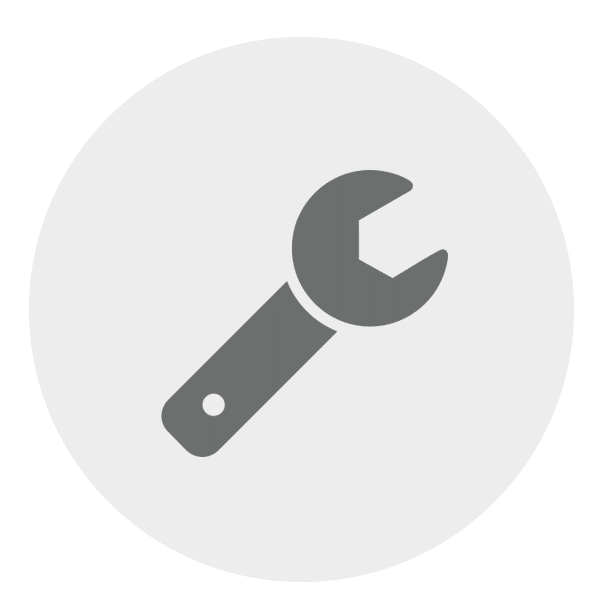 If your unit is in need of service, calibration or repair, initiate the RMA process with us and we will be happy to assist.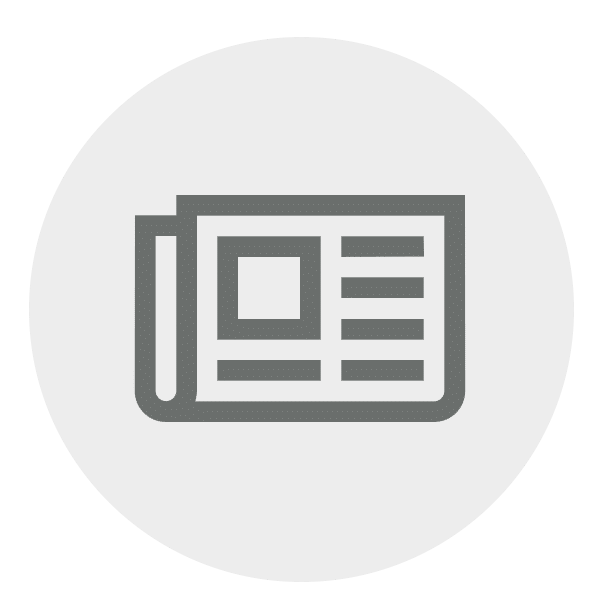 Sign up for our newsletter to get the most up-to-date information on products and services.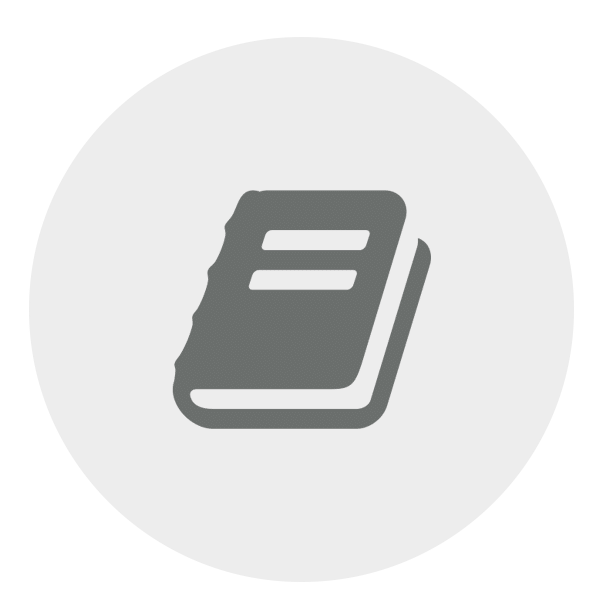 Our 2018 Extensometer Catalog, Version 110 is now available! Not finding something you're looking for? Ask us about a custom quote.