Rebar Coupler / Rebar Splice Extensometer Provides Repeatable Elongation Measurement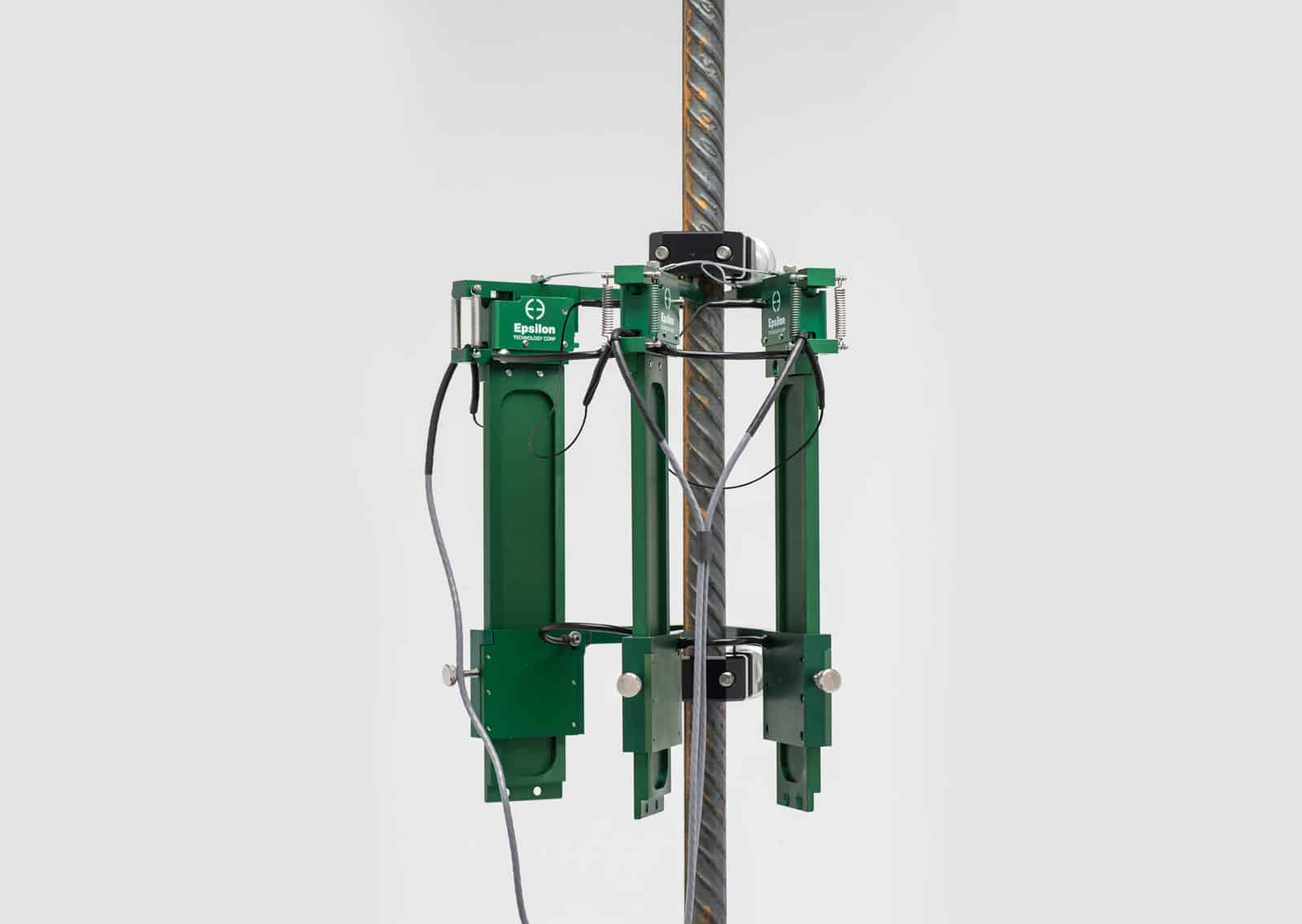 Accurately measure strain and elongation of rebar coupler, splice, and sleeve assemblies using the Model 3567 extensometer. Suitable for tension, cyclic, slip, and differential elongation tests per ASTM A1034, it replaces homemade clip gages and LVDTs with a reliable, repeatable solution.
The extensometer is self-supporting and may be left on through failure. It is designed to automatically release from the rebar splice assembly when the extensometer reaches full scale extension, typically after specimen yield. The extensometer is suspended by a tether after it is released from the specimen. The upper arm incorporates mechanical stops that protect the extensometer from over travel.
The Model 3567 is capable of 2 or 3 simultaneous, separate measurements which are averaged to measure axial elongation. This feature greatly improves accuracy compared to a single measurement and is required by ASTM A1034.
The Model 3567 works with all common rebar and coupling / splice sizes, including 6 – 60 mm (#2 – #18J) diameter rebar. Extensometer gauge length may be adjusted to any value from 95mm – 975 mm (38.4 inches) using the -975 gauge length option.